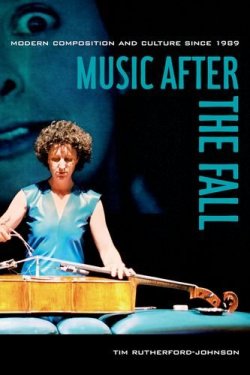 Music after the Fall: Modern Composition and Culture since 1989
Tim Rutherford-Johnson
University of California Press, 2017
Buy at Amazon.com
___________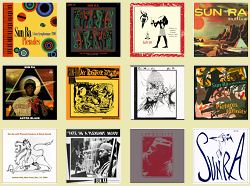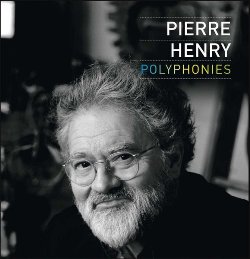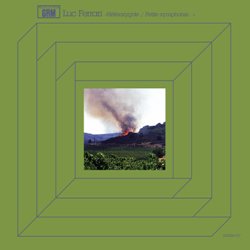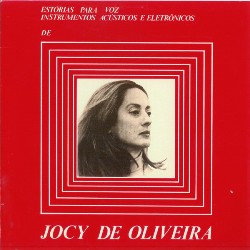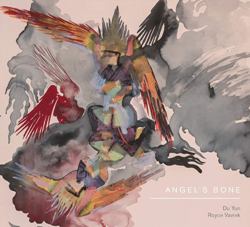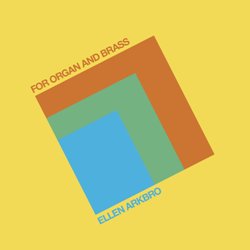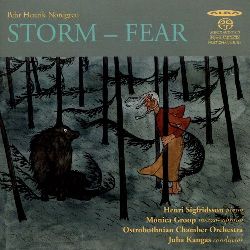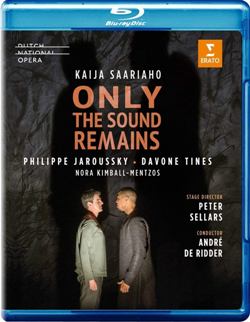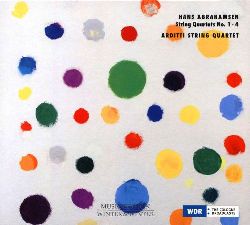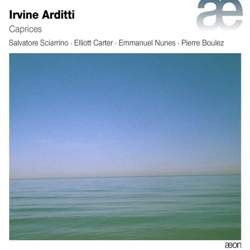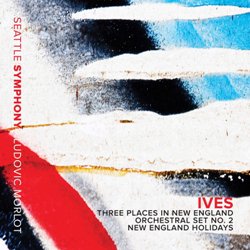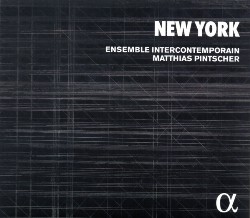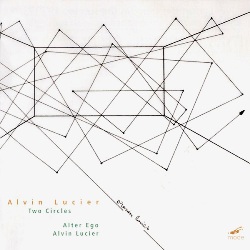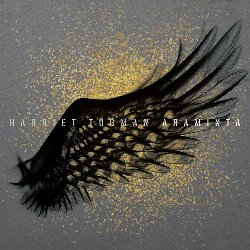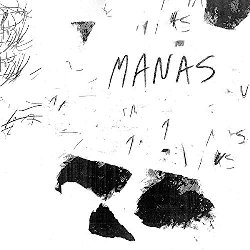 After waiting until late December to soak in as much as possible from a busy year, I'm ready to offer some personal musical highlights of 2017 (at least those committed to fixed media). What follows proves that even as democracy and freedom come under attack around the world, the resilience and perseverance of contemporary musicians is still on ample display.
Headliners
First mention goes to those mentioned elsewhere. Here are some intriguing albums from 2017 that I've reviewed in other articles:
Reissues, remasters, compilations
Next up are a few old favorites that have come back better than before:
First hearings
Now we come to the genuinely new releases. Let's start by getting Du Yun's Angel's Bone (Bandcamp, Spotify, YouTube) out of the way. What you're heard is true: it's very good. Other reviews have covered it in detail, so I'll just add that it should be considered a continuation of the lineage that includes Power Failure and the other 1980s collaborations between Paul Dresher and Rinde Eckert.
Ellen Arkbro's For Organ and Brass (Bandcamp, Spotify, YouTube) is a revelation from a Stockholm-based composer and guitarist previously unfamiliar to me. Despite the title, it doesn't sound at all like Gabrielli.
There's more from Scandinavia. In the Where have you been all these years? category goes Pehr Henrik Nordgren (1944–2008), virtually unknown in North America, but arguably the most important Finnish composer since Sibelius. Nordgren studied composition in Helsinki in the 1960s, then in Tokyo in the 1970s. Upon returning to Finland he and his new Japanese wife settled in a rural region on the Bothnian Coast that's known more for folk than classical music. His geographical isolation, coupled with a highly personal and hard-to-categorize style, kept him out of 20th century music textbooks, but Juha Kangas and the Ostrobothnian Chamber Orchestra have been systematically recording his extensive output of orchestral and vocal music. Storm-Fear, the latest of these albums, features two piano concertos and a setting of Swedish-language poems by Edith Södergran (1892–1923) who, like Nordgren, received little recognition during her lifetime, but is now considered among the foremost Finns in her profession. (Amazon, Spotify, YouTube)
Now you might be thinking, What about Saariaho? I believe you can legitimately claim that she's really a French composer who grew up in Finland. Consider the rhythmic sensibilities, the spectralist influence, the emphasis on orchestral color placing her in a line from Ravel through Boulez and Dusapin, the career spent almost entirely in France starting with a stint at IRCAM whose research director she married. Still, it gives us an opportunity for a video entry: her chamber opera Only the Sound Remains, based on two traditional Noh dramas, directed by Peter Sellars, and showcasing countertenor Philippe Jaroussky (who portrays a male ghost then a female angel) and the American bass-baritone Davóne Tines (portraying a monk then a fisherman). The beginning of the opera reveals the unusually clear textures deployed by Saariaho, a welcome improvement over the turgidity that besets L'Amour de loin. An offstage choir of two women and two men acts as a Greek chorus, whose writing is reminiscent of the voice of God in Schoenberg's Moses und Aron. Important concertante parts go to a flutist and a kantele (Finnish zither) player. Together, given the literary context, they suggest the instrumentation of a gagaku ensemble. Percussion, electronics and a string quartet round out the orchestration.
Moving to Denmark, it's Hans Abrahamsen (1952–) who has become established as his country's #2 composer (after the venerable Per Nørgård, who turned 85 this year). Abrahamsen's reputation rests largely on his chamber piece Schnee (Update: see my review here), but the Arditti Quartet's new recording of his complete string quartets (Amazon, Spotify, YouTube) is the best available survey of his career to date. Curiously, the album proceeds chronologically backwards. Quartet No. 4 is like a cordophonic depiction of wind chimes. Quartet No. 3, especially in its second movement, is of similar sensibility to former Soviet composers like Pärt and Vasks. Quartet No. 2 reflects the influence of the sonorist works by Abrahamson's teacher, Ligeti. In all these works, which date from 2012 back to 1973, there's an emphasis on soft, slow music and purity of tone, with extensive use of harmonics and a Cagean suspicion of vibrato.
Irvine Ardetti, first violinist of the aforementioned eponymous Quartet, is also active as a soloist. The title of his new album, Caprices (Amazon, Spotify, YouTube), refers to Paganini of course, but also to Sciarrino's namesake pieces, which have become landmarks in their own right. Their stream of scratchy, whistling, often barely-audible sounds might seem like the patter of a beginning player, but only a virtuoso of Ardetti's caliber can perform these birdlike leaps so quickly, softly and lithely. Boulez's Anthems I and Carter's 4 Lauds are on hand to add to the star value. And then there's the less-famous Portuguese composer Emmanuel Nunes, whose Einspielung I conveys a landscape-like stylistic range that complements the other composers' more single-minded essays.
Like Sciarrino (and Lachenmann), the French composer Gérard Pesson (1958–) has cultivated a love of noise effects on conventional instruments. But lately he has been experimenting with deploying such sonorities in a beat-driven way that's reminiscent of Louis Andriessen. Such is the case with Carmagnole (2015), which is showcased in a new portrait album from Ensemble Cairn called Blanc mérité. Pesson is one generation younger than the three just aforementioned composers, and it's interesting to see how musicians of his age are working to rearrange and consolidate the experiments of the older set.
A few other new albums have come along to play homage to 20th century masters. Seattle Symphony's Ives survey continues, and perhaps concludes, with its recordings of Three Places in New England, Holidays Symphony (seldom heard in its entirety) and Orchestral Set No. 2 (seldom heard at all). I previously reviewed their groundbreaking recording of the Fourth Symphony (in its new Critical Edition), and while conductor Ludovic Morlot's direct, almost Boulezian approach to Ives isn't quite as revelatory in this case, it's still illuminating to hear the composer's dense rhetoric examined under the light of a foreigner's interpretation that's free of the sentimental, even misplaced associations that Anglo-Americans often bring to its source material. I'm not sure that Morlot totally "gets" the meaning of Ives's musical quotations, but neither do contemporary American audiences who can only recognize a hymn tune like Happy Day through its repurposing as a Depression era bar tune (How Dry I Am) or a 1960s TV deodorant ad ("How dry I am with new Dry Ban"). Morlot's Ives is mainly about the notes, not the Americana, and there's value in having it a palette cleanser, especially when delivered by this world class orchestra and its vaunted in-house engineering team. (Amazon, Spotify)
The Boulezian interpretative tradition is also represented in the 2-CD New York album (Spotify) by Boulez's own Ensemble InterContemporain, conducted by his successor Matthias Pintscher. Offered therein are several classics associated with America's cultural center, starting with Varèse's Intégrales (1923–25) and continuing through Feldman's Instruments I (1974), Carter's Clarinet Concerto (1996) and Reich's WTC 9/11 (2010). Cage is represented by three early and little-known chamber pieces for wind instruments that display his idiosyncratic take on Schoenbergian serialism (though having been written in California, they're technically unthematic to this collection). Newer works from David Fulmer and Sean Shepherd round things out. Everything is performed with the commitment and precision you would expect from one of the world's premier contemporary music ensembles.
Alvin Lucier is the subject of a fine album from Mode Records that features the Venice-based ensemble Alter Ego (Amazon, Spotify, YouTube). The title track, Two Circles (2012), is a good representative of Lucier's latter-day writing for acoustic instruments. But the highlight here is a new version of I Am Sitting in a Room in which modern real-time digital recording enables Lucier to present the work as a live performance (as evinced by his changing the original text from "I am sitting in a room different from the one you are in now" to "I am sitting in a room, the same one you are in now"). Compare the stammerless but frail voice of the now-octogenarian with the young stuttering voice in the composer's classic 1970 recording.
In the vernacular tradition of international free improv is the intriguing album Recent Developments (Amazon) from the Canadian drummer and bandleader Harris Eisenstadt. His ensemble sports some instruments that are quite familiar in an improvisational setting: flute, cello, bass, drums and trumpet (the latter handled by Nate Wooley), but then complements them with the unusual timbres of tuba, banjo and bassoon. Also in the vernacular tradition are two final albums that draw on noise rock and the legacy of Miles Davis' 1968–1975 electric heyday. Harriet Tubman (the band) adds to its two decades of improvised fusion torchbearing with Araminta (Amazon, Bandcamp) which features intense cymbal playing and soul/funk type repeating bass riffs, but with highly chromatic harmonies and enough guitar/bass effects to create a dense soundscape despite the compact "power trio" format. A different trio lineup is presented on MANAS III (Bandcamp, Amazon as LP), with two drummers and guitarist Tashi Dorji, who is presumably the world's only free improv proponent fluent in Dzongkha, Nepali and English (currently based in North Carolina, Dorji is originally from Bhutan where he was raised on classic and glam rock cassettes pirated in India). Manas's texture is a clattering amalgam of Sun Ra and Derek Bailey, like Rhys Chatham without the respectability.
Special mention
By far the most important literary event in the new music world this year was the publication of Tim Rutherford-Johnson's Music After the Fall. Whereas the established texts covering modern classical music (Salzman, Ross, Griffiths, Taruskin) take you just past the turn of the century, Rutherford-Johnson steps back to the fall of the Berlin Wall in 1989, then constructs a narrative of Western art music from then until the present. Rutherford-Johnson's perspective is a European one (he's based in the UK), and some bias is noted with respect to selected musicians and the favoring of notated over improvised and fixed media music. Anthony Braxton, for instance, is mentioned only as the father of Tyondai (whose Central Market album is presented as an exemplar of rock-classical genre crossover), and Shelley Hirsch and Toshio Hosokawa are no-shows. But other musicians from such diverse perspectives as Merzbow, John Tavener and the Wandelweiser Group are given extensive coverage, often for the first time in a historically-minded book-length survey. The coverage of someone like Richard Barrett, who started out as one of the New British Complexity types and has since written increasingly polystylic music closer to the Zappa-Goebbels axis that's nevertheless not very well known in the US, is one welcome example of this.
With the great leaps of the 1950s and 1960s in the rear mirror, and with social and technological factors favoring mixes of art, commercial and traditional musics, the contemporary music landscape is more diffuse and fragmented than it has been since the Middle Ages. Rutherford-Johnson attempts to untangle it using a methodological framework consisting of five "quasi-psychological states that reflect the intersections between" current "techno-socioeconomic axes" of the post-Cold War era: permission, fluidity, mobility, excess and loss. These five states become chapter titles, subsequently abetted by a sixth called afterness. Does this mean that Rutherford-Jackson has a coherent view of where things stand today? I think not. But neither does anyone else. So my advice is not to get too hung up on frameworks, states and axes, and enjoy this book as a survey of some remarkable and challenging new music.
(Update: Rutherford-Johnson has posted a Spotify playlist of much of the music covered in Music After the Fall)
- Michael Schell (first published December 2017, updated December 2018)
---



Original Material and HTML Coding Copyright © 2017–8 by Michael Schell. All Rights Reserved.