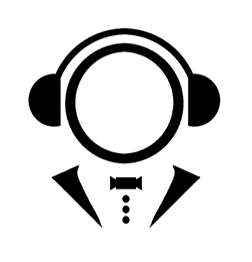 Second Inversion · Rethink Classical

More recently, Schell has emphasized music journalism. He is a Contributor to Second Inversion, the contemporary music project of 98.1 Classical KING FM, and to Sequenza 21, the "web community for creators, performers and fans of new music". His essays and commentaries for various print and Web publications are gathered here.
In September 2000, on the summit of Mt. St. Helens, Schell married playwright/director Lauren Goldman Marshall. They have two daughters.
---
Schell has been Artist-in-Residence at Film/Video Arts, Experimental Television Center, STEIM, CICV - Centre Pierre Schaeffer, the Center for Electronic Music (New York), Real Art Ways, the Craft of Choreography Conference, and iEAR Studios at Rensselaer Polytechnic Institute. His work has been presented by The Kitchen, Roulette, Experimental Intermedia Foundation, Alternative Museum, DCTV, Anthology Film Archives, the Knitting Factory, Webo, Generator, Context, the Bronx Museum of the Arts, the New York Hall of Science, the Walker Art Center (Minneapolis), EZTV, LACE and the Onyx Cafe (Los Angeles), New American Makers and Artists' Television Access (San Francisco), 911 Media Arts Center (Seattle), Nexus Contemporary Arts Center (Atlanta), DiverseWorks (Houston), CAGE (Cincinnati), the Center for Exploratory and Perceptual Art (Buffalo), Visual Studies Workshop, AlternaTV (Denver), the Logos Foundation (Ghent), Waschhaus (Potsdam), Hiroshima Mon Amour (Turin), Video Tusculum, the Dallas Video Festival, Sinking Creek Film Festival, Athens International Film and Video Festival, European Media Art Festival, Louisville Film and Video Festival, Bonn Videonale, Three Rivers Arts Festival, Kansas City International Video Festival, International Youth Film Festival (Turin), Australian International Video Festival, Biannual International Video Festival in Medellin, SEAMUS, American Society of University Composers, Image Union (WTTW-TV, Chicago), Deep Dish TV, Cast Iron TV, the Canadian Broadcasting Corporation, the CalArts Contemporary Music Festival, Electronic Music Plus Festival, International Jew's Harp Congress and New Music America.
Schell has received awards from BMI and the Concorso Internazionale «Luigi Russolo», and his work has been supported by Meet the Composer, the American Composers Forum's Performance Incentive Fund, and the Electronic Arts Grants Program of the Experimental Television Center.

For more information, contact Michael Schell.